Are you or your child struggling to cope with their mental and emotional well-being? Are you or they anxious, angry and depressed? Is this affecting family relationships? You do not have to feel like a failure as there is help at hand. I'm Tracy Kimberg and I specialise in supporting young children, teenagers and adults with therapy and Counselling. I offer Transformational Programs in a safe, confidential, non-judgmental and empathetic environment. Your child will learn how to understand and express themselves, how to cope with difficult situations and understand the importance of nurturing happy and healthy relationships with others, but most importantly, with themselves.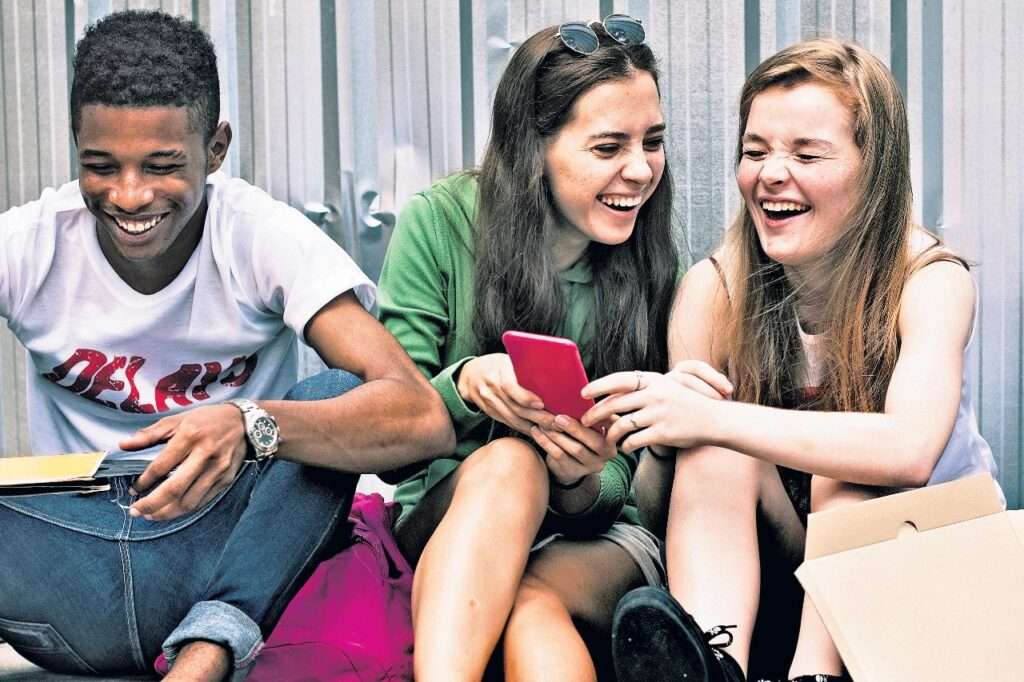 Transformation for Success Process.
This program was launched 5 years ago and has transformed the life of many pre-teens, teens and young adults.
I love the energy of face-to-face sessions, but due to the demand to help those from further afield, sessions can be conducted online, and have slowly become the norm for many.
The outcome for this process is simple, to help you find clarity an acceptance of how thoughts work, to help you manage your emotional ups and downs, to embrace past experiences and be future focused and lastly, to help you communicate with confidence while building healthy relationships. This process runs over 12 weeks, with weekly sessions. My office is in Dorchester, Dorset, UK serving clients in all areas especially Bournemouth, Poole, Weymouth, Christchurch, London and beyond.
We remove any frustration and confusion about who you are by understanding how your body and mind works together when it comes to thoughts. And accepting yourself as an extraordinary individual.
By unwrapping the hidden cause of anxious thoughts, we can understand emotions, and discover the unique techniques that work for you to help you understand your emotional ups and downs while accepting that you are in control of far more than you believed.
Cutting Cords and Growing Wings
Taking a look into the past can sometimes be scary but doing it without fear and allowing yourself to see things differently at last, accepting your story and moving forward into the future with forgiveness and a safety plan for yourself.
When you can understand your values and beliefs, the last step is to know how to build healthy relationships with individuals that will be supportive, and help you reach your goals, while respecting and loving you in a healthy way. We discuss how to handle obstacles that might come your way and help you understand the importance of setting goals for yourself to ensure your success.
I have been astounded by the results when pre-teens, teens and young adults have a visible transformation after completing the 12 steps.
Finally asserting themselves with a newfound clarity of how thoughts work.
The calmness that accompanies emotional understanding takes away the anxiety that seemingly drained their happiness, now having coping skills and strategies to better manage emotions. Suddenly the past has a different meaning and there is excitement about the promise of a future filled with love, happiness, and success.
Emotional intelligence takes lifelong commitment and learning, and with a strong foundation, commitment to keep growing and a deep understanding of empathy, respect and healthy relationships, this program is a toolkit that each person can carry with them for the rest of their lives.
I can not recommend Tracy enough. Genuinely kind and caring. Never felt judged at all. Tracy really does care and wants to make a difference. She helped me out of a rut I got myself into when I thought there was no way out. Thank you Tracy.
Really helped me with my insecurities, I feel a lot more confident and comfortable with who I am now thanks to Tracy 🙂
Tracy is possibly the loveliest person that I have ever met! She makes the whole experience extremely comfortable right from the first session. I would highly recommend meeting with her, not only to learn techniques to help yourself, but to find out more about yourself along the way. It has really helped me deal with my anxiety in a way that I didn't think I ever would. ❤️❤️
Gayleen Hodson
2021-05-15
Tracy is a fountain of knowledge for those suffering with their mental health problems. In particular, she has given valuable advice on relationships and is the most comforting, safe space for those who needs it.
Hannah Jeffery
2021-04-27
I reached out to Tracy when I noticed that our teenage son was struggling. As a parent it was hard to admit that our love and support was not enough, and we need professional help. Tracy put my mind at rest straight away from our initial phone call, and she began weekly sessions with Charlie straight away. Although initially apprehensive (as any teenager would be!), Charlie really enjoyed his sessions with Tracy, and we soon noticed positive changes in him....almost as though a weight had been lifted. He has learnt coping strategies that he will use for the rest of his life. I am so glad we reached out for Tracy's help, and will be eternally grateful to Tracy for helping Charlie.
Graham Crosbie
2021-04-24
Tracey was excellent support during a few tough occasions were I was struggling with my marriage collapsing she's is taughtful listens and is kind
I feel so grateful to have found Tracy Kimburg when I needed help, support and guidance the most. Tracy has a lovely, calm and supportive manner and helped me let go of past and present trauma in a safe way. She is a very intuitive therapist and always seemed to understand where I was in my journey which felt reassuring and safe. I recommend her to anyone who is looking to turn their lives around, find inner strength and confidence and help with finding your own way in life. I wish I had met Tracy in my teenage years! She's amazing xx
Emma Conway-hyde
2020-10-22
Tracy was great and really got me to think in depth and let things go.
I highly recommend Tracy! When i first started therapy i was sceptical that therapy was for me. She reassured me and helped my confidence grow. She made sure to take notes and listen to my problems without judgment. She always made me feel confortable and went above and beyond to help me create a postive mindset. She was honest and pushed me to focus on myself and look out for my own wellbeing. I have a new found confidence in myself and i can not thank you enough.
Tracy very kindly gave a Mental Health talk for New Look, on ways to cope with stress. Her explanations and tips were very helpful and useful, and applicable to current times we are living in and the working environment. I thoroughly enjoyed collaborating with her, in organising the talk and look forward to working with her again soon. Thanks so much!
Start Your Journey Here...
Online Sessions
To support couples & teenagers from all around the world, we run online sessions on one to one basis.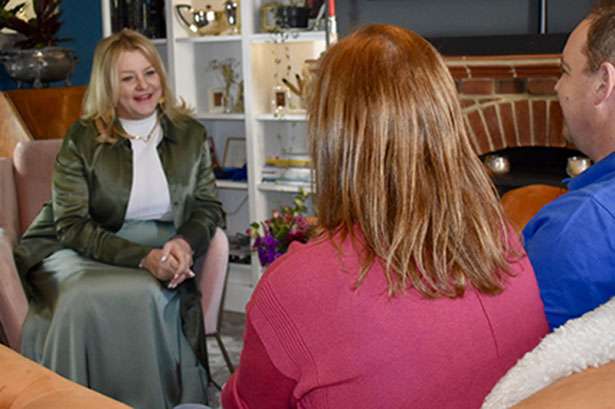 Face to Face sessions
For any couples or teenagers that are local to me are always welcome for a face to face session as well as online help.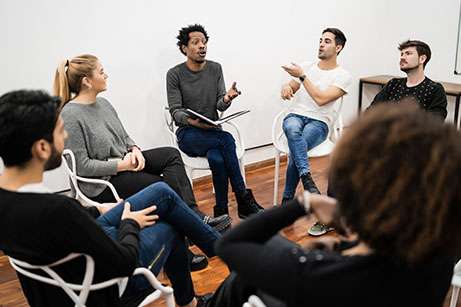 Group Sessions
To resolve a common problem for many individuals such as anxiety or overwhelm, we also run group sessions / masterclasses.
you are not alone, we also have a facebook community
Mastering Your Relationships Group