Welcome, caring parents, to Tracy Kimberg Therapy. As a renowned family therapist with expertise in working with children ages 7-13, I am here to provide the support and guidance your child needs to navigate their unique journey of growth and development. 
I understand that this age group faces a myriad of challenges, and as parents, you want nothing but the best for your child. From school pressures and peer relationships to emotional regulation and self-esteem, it can be overwhelming to witness your child navigate these complexities on their own.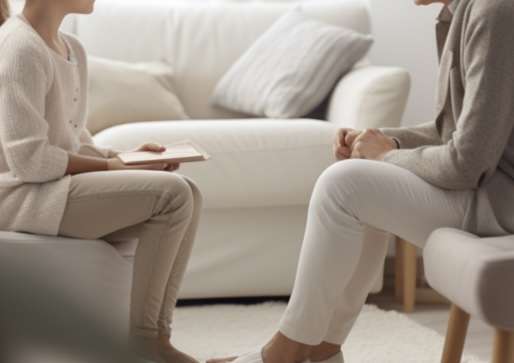 Helping with most common issues at this age.....
At Tracy Kimberg Therapy, my approach is rooted in evidence-based interventions, tailored specifically to meet the unique needs of your child. Utilising a combination of play therapy, cognitive-behavioural techniques, NLP and expressive arts, we create a safe, nurturing environment in which your child can express themselves, explore their emotions, and develop new skills.
With my expertise in working with children in this age group, you can trust that your child will receive specialised care and guidance from an experienced professional. I am dedicated to fostering a therapeutic relationship that is warm, compassionate, and collaborative, ensuring that both you and your child feel supported throughout their journey towards emotional growth and resilience.
If you're ready to provide your child with the tools they need to flourish in all areas of their life, I invite you to reach out and schedule a consultation. Together, we can create a solid foundation for your child's emotional well-being and future success.
Contact me today and let's embark on this transformative journey together, guiding your child towards a brighter and more fulfilling future.
Anxiety and Stress Management:
Helping children understand and cope with worries, fears, and overwhelming emotions.

Teaching them effective relaxation techniques and coping strategies to thrive in various situations.
Social Skills and Peer Relationships:
Supporting children in building healthy and fulfilling relationships.
Nurturing their communication skills, empathy, and problem-solving abilities to navigate conflicts and create meaningful connections.
Self-Esteem and Confidence Building:
Assisting children in developing a positive self-image and a strong sense of self-worth.
Encouraging the exploration of their strengths and passions, empowering them to embrace their unique qualities.
Academic Challenges and Study Skills:
Identifying and addressing learning difficulties or academic stressors.
Collaborating with children and their families to develop effective study habits, time management skills, and organisational strategies.
Family Transitions and Divorce:
Providing a supportive space for children to express their feelings and concerns during family changes.
Offering guidance and strategies to navigate the challenges of blended families or co-parenting dynamics.
Providing a sense of belonging to the child to feel heard and understood.
Offering tools to navigate the challenges when a feelings of being lost are felt.
I have been astounded by the results when pre-teens, teens and young adults have a visible transformation after completing the 12 steps.
Finally asserting themselves with a newfound clarity of how thoughts work.
The calmness that accompanies emotional understanding takes away the anxiety that seemingly drained their happiness, now having coping skills and strategies to better manage emotions. Suddenly the past has a different meaning and there is excitement about the promise of a future filled with love, happiness, and success.
Emotional intelligence takes lifelong commitment and learning, and with a strong foundation, commitment to keep growing and a deep understanding of empathy, respect and healthy relationships, this program is a toolkit that each person can carry with them for the rest of their lives.
I can not recommend Tracy enough. Genuinely kind and caring. Never felt judged at all. Tracy really does care and wants to make a difference. She helped me out of a rut I got myself into when I thought there was no way out. Thank you Tracy.
Really helped me with my insecurities, I feel a lot more confident and comfortable with who I am now thanks to Tracy 🙂
Tracy is possibly the loveliest person that I have ever met! She makes the whole experience extremely comfortable right from the first session. I would highly recommend meeting with her, not only to learn techniques to help yourself, but to find out more about yourself along the way. It has really helped me deal with my anxiety in a way that I didn't think I ever would. ❤️❤️
Gayleen Hodson
2021-05-15
Tracy is a fountain of knowledge for those suffering with their mental health problems. In particular, she has given valuable advice on relationships and is the most comforting, safe space for those who needs it.
Hannah Jeffery
2021-04-27
I reached out to Tracy when I noticed that our teenage son was struggling. As a parent it was hard to admit that our love and support was not enough, and we need professional help. Tracy put my mind at rest straight away from our initial phone call, and she began weekly sessions with Charlie straight away. Although initially apprehensive (as any teenager would be!), Charlie really enjoyed his sessions with Tracy, and we soon noticed positive changes in him....almost as though a weight had been lifted. He has learnt coping strategies that he will use for the rest of his life. I am so glad we reached out for Tracy's help, and will be eternally grateful to Tracy for helping Charlie.
Graham Crosbie
2021-04-24
Tracey was excellent support during a few tough occasions were I was struggling with my marriage collapsing she's is taughtful listens and is kind
I feel so grateful to have found Tracy Kimburg when I needed help, support and guidance the most. Tracy has a lovely, calm and supportive manner and helped me let go of past and present trauma in a safe way. She is a very intuitive therapist and always seemed to understand where I was in my journey which felt reassuring and safe. I recommend her to anyone who is looking to turn their lives around, find inner strength and confidence and help with finding your own way in life. I wish I had met Tracy in my teenage years! She's amazing xx
Emma Conway-hyde
2020-10-22
Tracy was great and really got me to think in depth and let things go.
I highly recommend Tracy! When i first started therapy i was sceptical that therapy was for me. She reassured me and helped my confidence grow. She made sure to take notes and listen to my problems without judgment. She always made me feel confortable and went above and beyond to help me create a postive mindset. She was honest and pushed me to focus on myself and look out for my own wellbeing. I have a new found confidence in myself and i can not thank you enough.
Tracy very kindly gave a Mental Health talk for New Look, on ways to cope with stress. Her explanations and tips were very helpful and useful, and applicable to current times we are living in and the working environment. I thoroughly enjoyed collaborating with her, in organising the talk and look forward to working with her again soon. Thanks so much!
Start Your Journey Here...
Online Sessions
To support couples & teenagers from all around the world, we run online sessions on one to one basis.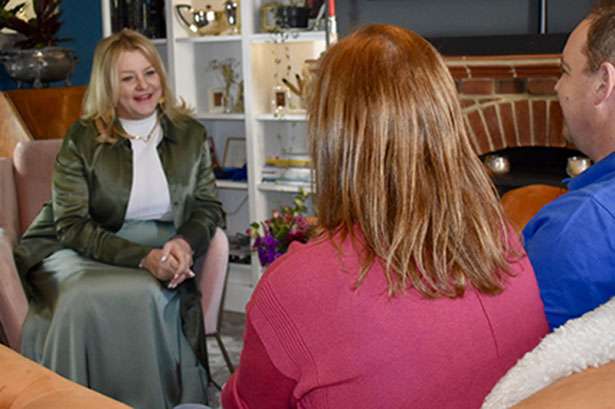 Face to Face sessions
For any couples or teenagers that are local to me are always welcome for a face to face session as well as online help.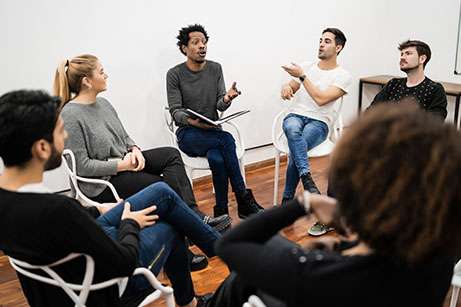 Group Sessions
To resolve a common problem for many individuals such as anxiety or overwhelm, we also run group sessions / masterclasses.
you are not alone, we also have a facebook community
Mastering Your Relationships Group